Certificate (Web)
Sit back, relax and reel it in.
Are you looking for a low-risk investment with a high rate of return? Increase your long-term savings with certainty and peace of mind.
5.17

% APY*
10-Month Share Certificate
5.18

% APY*
10-Month IRA Share Certificate
5.02

% APY*
16-Month Share Certificate
5.04

% APY*
16-Month IRA Share Certificate
Your money is safe
Insured up to $250,000 by the National Credit Union Administration (NCUA).
No risky unknowns
A guaranteed rate means savings growth you can count on. No need to worry about market volatility.
Low opening deposit
Everyone should have a chance to build their savings. At Everwise you only need $500 to open a certificate.
Calculate how much you can earn
See how much in dividends you can earn. Simply put your deposit amount and months in the calculator below.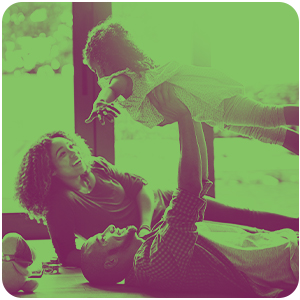 Two options to open your certificate
Quickly open a certificate online. Make sure to have your social security number and ID ready.
If you plan on depositing more than $2,500, come and see us! Find your closest branch and make an appointment today.
A share certificate is a federally insured savings account with a fixed dividend rate and a fixed date of maturity. The dividend rates of these accounts tend to be higher than those on savings accounts. You have less flexibility in exchange for a higher rate.
A typical certificate will not allow you to add any money after you've made your initial deposit. You also won't be able to withdraw your funds before the maturity date without paying a penalty.
While keeping your savings in a certificate can be an excellent option for your money, it is not for everyone. Before you move forward with opening a certificate, be sure you won't need to access the funds before the certificate's maturity date. It's best to have a separate emergency fund set aside to help you through an unexpected expense.
The dividends earned on your certificate is added to your certificate balance at regular intervals. This is called "compounding." You can collect all of your earned dividends when your certificate matures at the end of the term.
Yes! New members are subject to a $7 membership fee (waived for members 17 years old and younger) and $5 initial Share deposit prior to opening any additional deposit account or entering into any loan agreement. If you live or work in the majority of counties in Indiana or in south west Michigan you can become a member.
Dividends for HSA Certificates are compounded quarterly. Dividends must remain in the account for the entire term to earn APY. Certificates are subject to early withdrawal penalty, which may reduce earnings.